Alumnite 2016: Himig at Musika
Alumnite 2016: Himig at Musika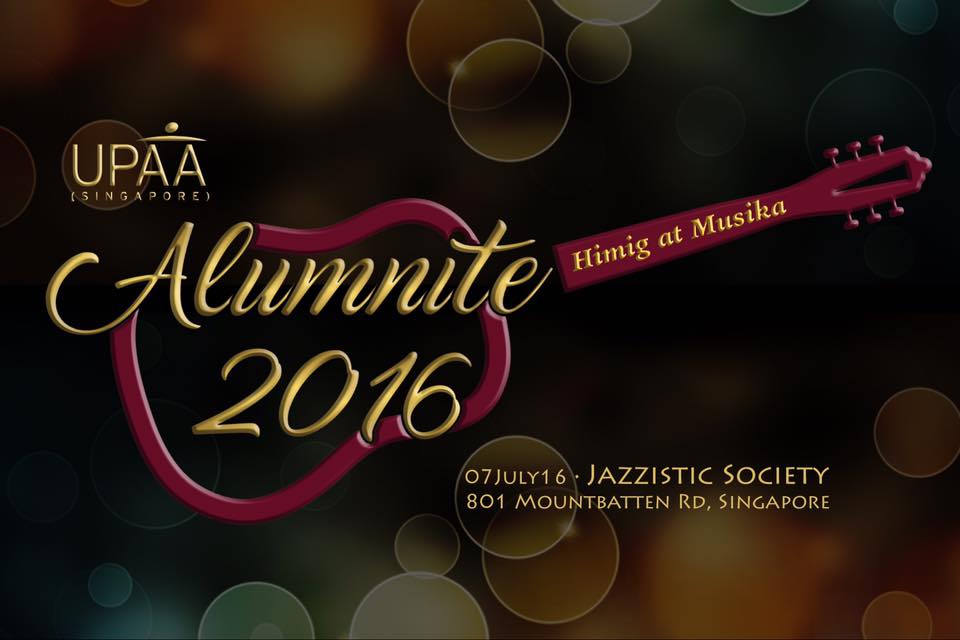 UP Alumni Association Singapore is inviting all University of the Philippines Alumni who are here in Singapore to come and join us in our annual Alumnite event on the 7th of July, from 7:00pm to 10:30pm.
This year's theme, Alumnite 2016: Himig at Musika, aims to bring the UP community together in a night of music, singing, and socializing. Set in Singapore's Jazzistic Society, get the chance to be entertained by fellow UP performers, chorale groups, and band members who will be sharing their music with us on that night.
And for the more daring ones, the mic and stage will also be open to anyone who wanted to sing and dance along !
Admission is Free.
FB Event page: https://www.facebook.com/events/579644605540620/