Because Words Matter, 21 May 2016
Because Words Matter, 21 May 2016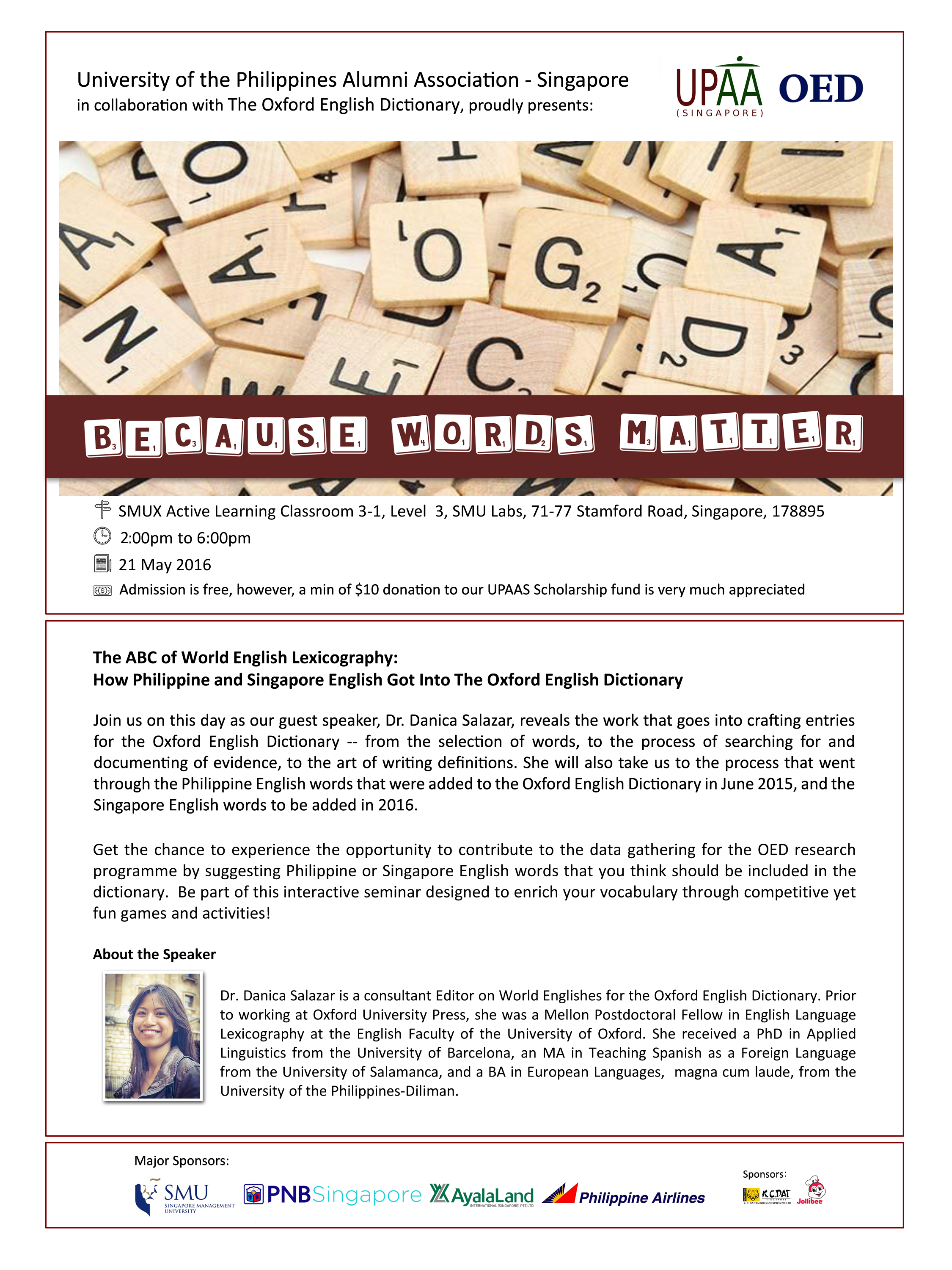 You are all invited to UPAAS' "Because Words Matter" happening on Saturday, 21 May 2016.
Venue:
SMU-X Active Learning Classroom 3-1,
Level 3, SMU Labs, 71-77 Stamford Rd,
Singapore 178895
Admission is Free, however, a donation of $10 to our UPAAS Scholarship Fund is very much appreciated. Register at http://goo.gl/forms/rbcShd5gwS. Your $10 donation will entitle you to win a PAL SG-MNL roundtrip ticket. Refreshments will be served.

Watch our speaker Dr Danica Salazar, consultant editor for the Oxford English Dictionary, as she talks about how Asian words made it to the Oxford English dictionary in this BBC News interview: https://youtu.be/2B4QJoHsgGI