UPAAS presents OFW talks at Pagdiriwang 2018
UPAAS presents OFW talks at Pagdiriwang 2018
SINGAPORE – The University of the Philippines Alumni Association in Singapore (UPAAS) successfully organized a series of talks on personal development with the theme "OFW are you LDR ready?" on June 24, 2018 at the Kallang Theatre. These were held during the breakout session of Pagdiriwang 2018, a celebration of the 120th Independence Day Anniversary of the Philippines.
The aim was to provide our kababayans with perspectives and advice to better maintain their long distance relationships (LDR) with family and loved ones back home – just one of the myriad challenges faced by overseas Filipino workers (OFW).
The event was well-attended by around 200 OFWs. They were serenaded with acoustic music by the talented Talisman Group prior to the talks and during intermissions.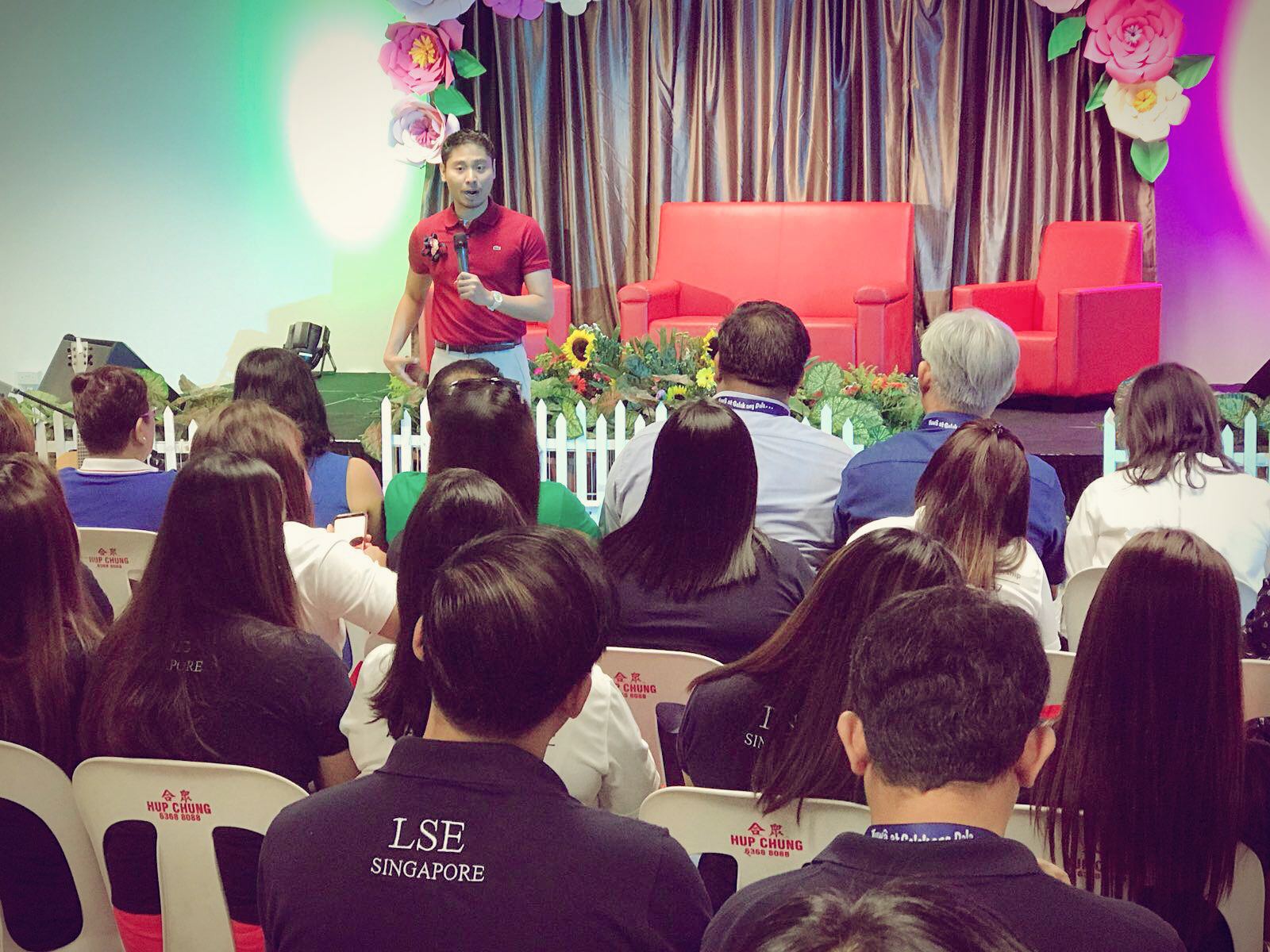 Mr. Anthony Garcia, UPAAS president, opened the program with a warm message of welcome, "Ang pinakamahalagang dahilan kung bakit tayong lahat ay nandito ay ang oportunidad na maipakita natin ang suporta nating mga magkababayan sa isa't isa at ang pagsasama-sama natin bilang kasapi ng Filipino Community sa Singapore."
The breakout session dealt with three key aspects that affect LDRs — the relationship itself, health, and financial security.
Ms. Vida Ortiz, a relationship counselor, discussed the four stages of a relationship in her talk entitled "How to develop and nurture long distance love". UP alumnus and renowned vaccinologist Dr Melvin Sanicas dispensed advice on good health practices and stress management through his lecture on "Ensuring the health and wellness of your family back home". Ms. Rosalina Young, International Business Senior Manager from one of the leading insurance company in Singapore, engaged the audience with sound wisdom on "What it means to have a good standard of living for yourself and your family."
After every topic, representatives from various Filipino organizations in Singapore were invited to add to the discussion by sharing their insights and personal experiences in a table talk.
The participating Filipino organizations were the following:
(1) Family Oriented Organizations — Couples for Christ, Light of Jesus Family, United Filipino People's Convention in Singapore;
(2) Stress-Buster Organizations — Filipino Overseas Workers in Singapore, Race2Share, PinoyWise; and
(3) Organizations for Continued Learning and Self Improvement – FinanciallyLiteratePH, Asensadong Pinoy, Ateneo LSE
Event participants were presented certificates of appreciation and were also given copies of the Metro Cuisine recipe book, which featured trademark Filipino fare reinvented into cosmopolitan finger food.
The hosts for the day were Ms. Bapi Rivera and Dr. Allan Larona, both members of the UPAAS.
The alumni organization is now on its 15th year of existence. Since its founding in 2003, it has been very active in organizing events geared towards personal and professional development. "OFW are you LDR ready?" is its latest project in collaboration with the Philippine Independence Day Celebrations (PIDC) committee.