Saludades, Banderlipe lead UPAAS Mancom 2019
Saludades, Banderlipe lead UPAAS Mancom 2019
Article by: Laura Kelly
The University of the Philippines Alumni Association (Singapore) welcomes its new set of Management Committee (ManCom) Members for 2019. They were elected during the UPAAS Annual General Assembly (AGM) at the TMC Academy in Middle Road last March 23.
On March 25, the elected ManCom Members voted for the key positions in a secret balloting held at the Capitol Piazza on Stamford Road.
The results are as follows: Jennel Santillan-Saludades – President; McRhon Banderlipe I – Vice President; Precious Nakpil – Secretary; Edward Vinluan – Assistant Secretary; Ermon Jae Magno – Treasurer and; Janelle Lim-Kanna – Assistant Treasurer. As for the rest of the committee, the leads were the following;
Membership: Allan Joseph Larona (head); Evelyn Cortes (asst head)
Externals & Outreach: Laura Kelly (head)
Socials: Frederick Matibag (head); Gmeleen Tomboc (asst head)
Professional Development: Evelyn Cortes (head); Gmeleen Tomboc (asst head)
PR & Media: Edward Vinluan (head); Allan Joseph Larona (asst head)
Scholarship: Jonathan Montales (head); Janelle Lim-Kanna (asst head)
The new set of officers were then sworn in a ceremony held last March 30 at the Philippine Embassy in Nassim Road. This was officiated by Ambassador Joseph Del Mar Yap prior to the Filipino Committee (Filcom) Leaders' Meeting.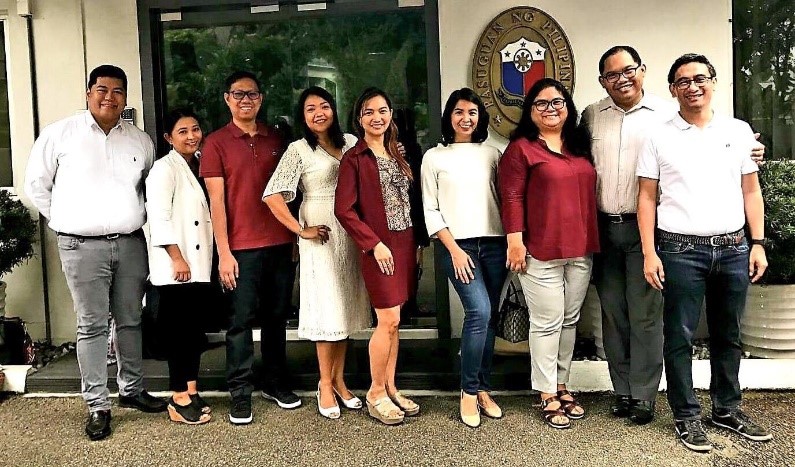 Other UPAAS members also joined to show their support for the newly elected officers. The 2019 Mancom Members are hoping that the UPAAS Community extend their usual support as the Mancom prepare this year's exciting line of activities. Padayon!