UPAAS Oblation Talks: Big Data in a Nutshell
UPAAS Oblation Talks: Big Data in a Nutshell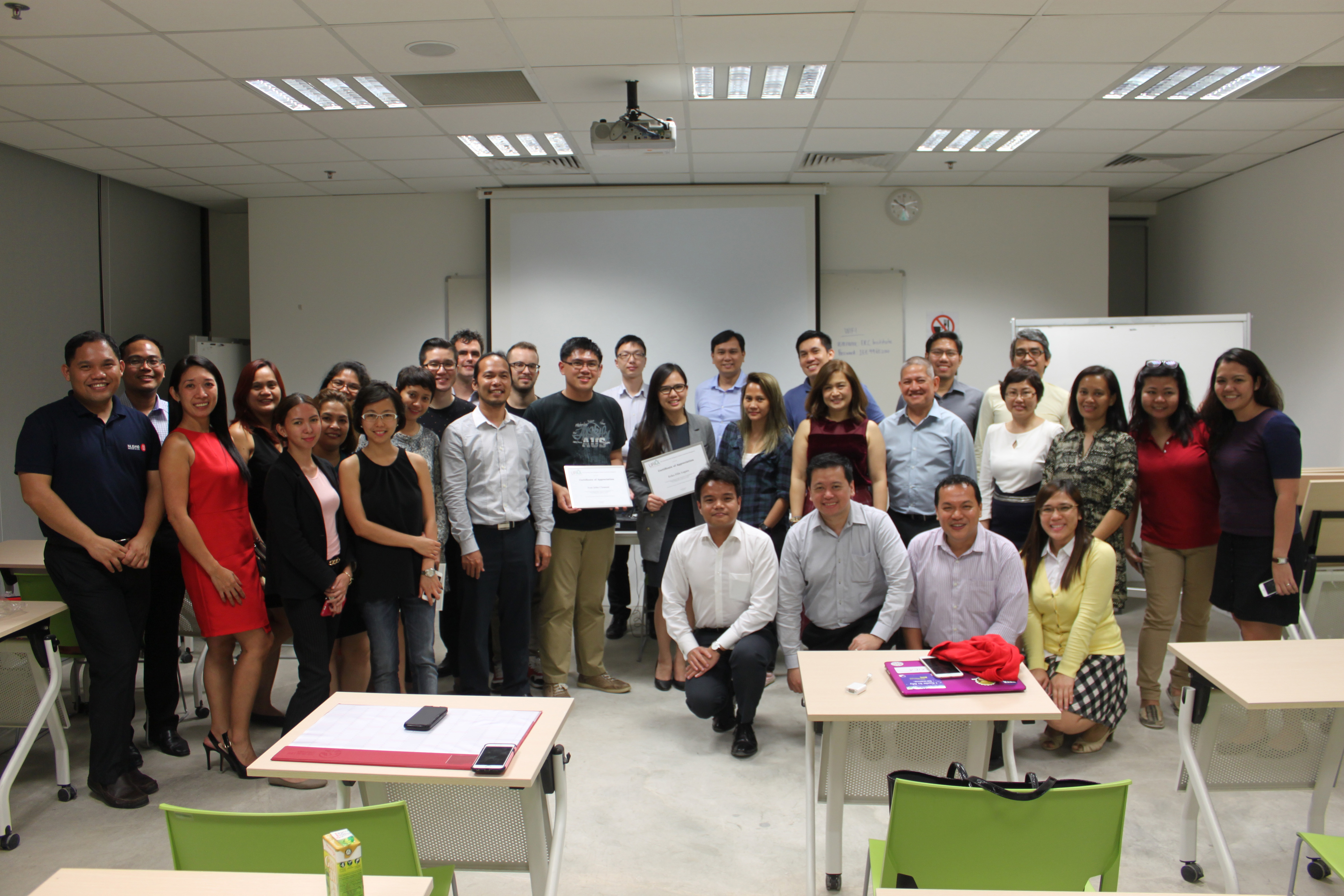 The UPAAS Professional Development talk, "Big Data in a Nutshell", was held on 14 Jan 2016. The speakers were Erika Fille Legara and Ivan John Clement. The event was attended by about 36 professionals, about half of which were UPAAS members.
Erika Fille Legara is a Scientist at IHPC. Her areas of expertise are complex systems research and data science & visualization. She talked about the types of big data analytics: visualization, diagnostic, predictive, and prescriptive. She also provided examples of her work, which includes simulating congestion dynamics of train rapid transit using smart card data, and a dynamical model of Twitter activity profiles.
Ivan John Clement is a data science specialist at Merck. His expertise is building computational models to deliver the right drugs to the right patients at the right time. Ivan talked about his journey as a data scientist: from his school project in water quality to simulating the effectiveness of drugs. He also talked about the state of big data adaptation in the pharmaceutical industry.
The last section was a Q&A forum for both speakers. An interesting question was regarding the fundamental limitation of big data analytics at the moment: correlation does not always imply causation. Ivan expounded on the actual industry practice of big data: via the law of large numbers, you generally get better results from integrating the output of multiple models. Erika talked a bit about the problem of scalability: results from one data set is often not easily transferable to another.
The program officially ended after the awarding of the certificates of appreciation to the speakers. A short networking session over some refreshments followed thereafter.