Singapore through the eyes of a UPAAS Scholar
Singapore through the eyes of a UPAAS Scholar
by Che Tumampo (BS MBB '12, MD-PhD '20)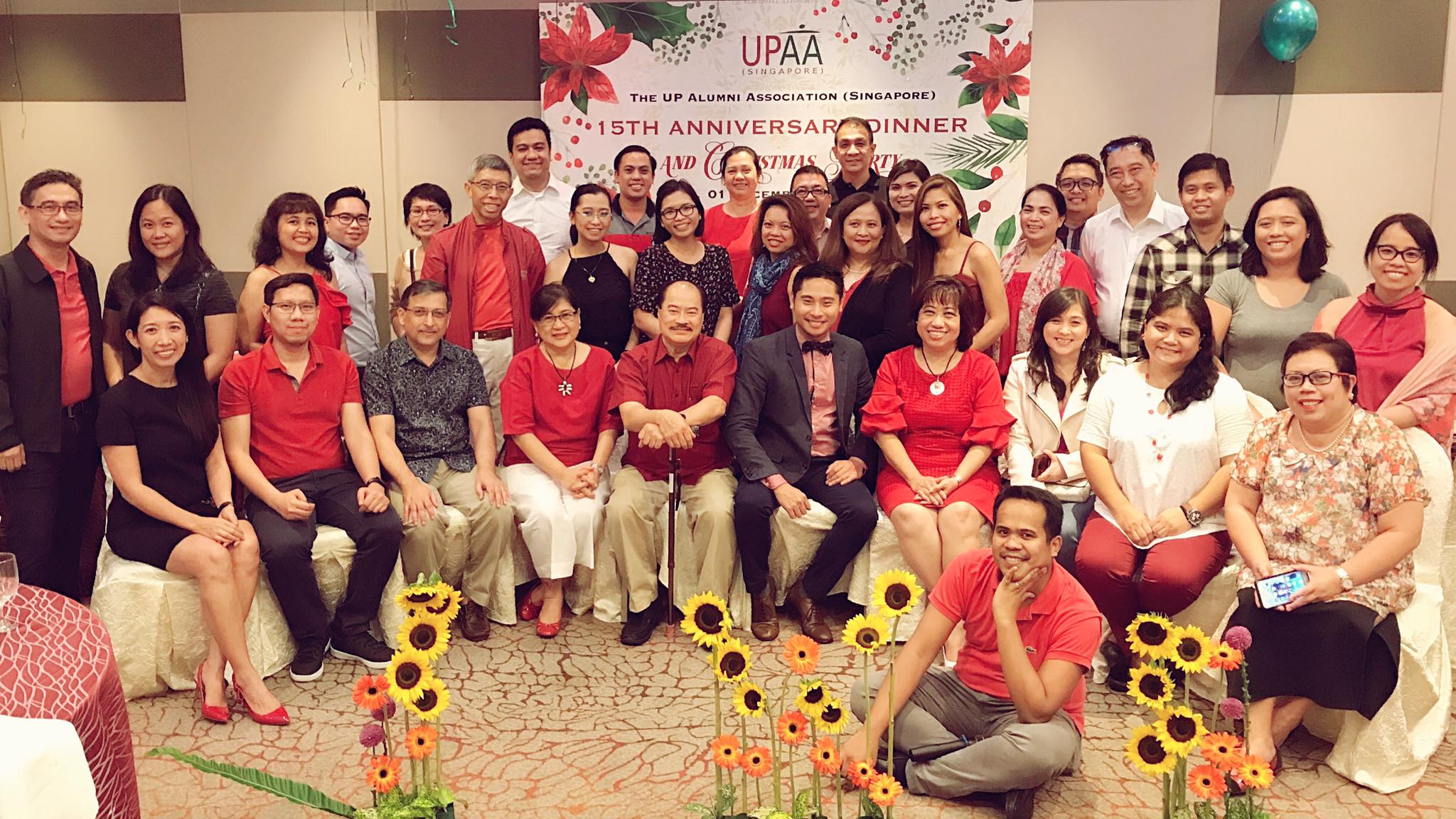 My trip to Singapore is one of the most memorable and meaningful things that happened to me this year. Truth is, I wanted to dance with joy when Doc Allan Larona, on behalf of UPAAS, asked me if I can come to Singapore to attend the group's 15th anniversary. YES, OF COURSE, I WILL COME! Finally, I had the chance to meet the rest of my UPAAS family and say my thanks.
It was my first trip to Singapore and I loved every bit of it! The food is amazing. Chili crab with mantou, chicken satay with peanut sauce, spicy creamy laksa, fried rice, Hainanese chicken and milo dinosaur will always have a special place in my heart, especially because I enjoyed them with friends. After eating a lot, walking and getting lost in the beautiful city were the perfect exercise. The elegant mix of old and modern, nature and technology gave a soothing feast for the eyes and heart. As a museum geek, I did not pass up the chance to go to the National Museum of Singapore and the Asean Civilizations Museum. I learned a lot about Singapore's history and I left feeling inspired by the humble beginnings of this global giant.
More than the food and sights, what I am most thankful for during this trip is the chance to get to know and learn from the members of UPAAS. Your personal stories of struggle and success give me hope and inspiration that someday, with hard work and patience, I'll get there too and hopefully, I will be able to share generously to others as well. It was also very inspiring to learn more about UPAAS' history; truly, the organization's dynamic leadership and commitment to service to their community in Singapore and the Philippines deserve emulation and admiration. I am a proud beneficiary of UPAAS' scholarship program. Seven years had passed swiftly and my years in UP Diliman during college remain a joyful memory because I know that I was only able to finish my degree because of the generosity and kindness of many friends from Singapore. Again, much thanks to everyone for hosting me. I am deeply grateful to Sir Ton Garcia and Doc Allan Larona for the invitation, to Ma'am Jen and Sir Jon Montales for taking care of me when I arrived, to Ma'am Migs Bravo-Dutt for welcoming me into her beautiful home and her lovely stories and poems, to Ma'am Denise Simbol for the ACM ticket, and to Ma'am Jeng for the wonderful tour around the gardens. I went back home, happy and content with a bigger bilbil and a fuller heart. Thank you, UPAAS, for the fond memories. See you again soon!