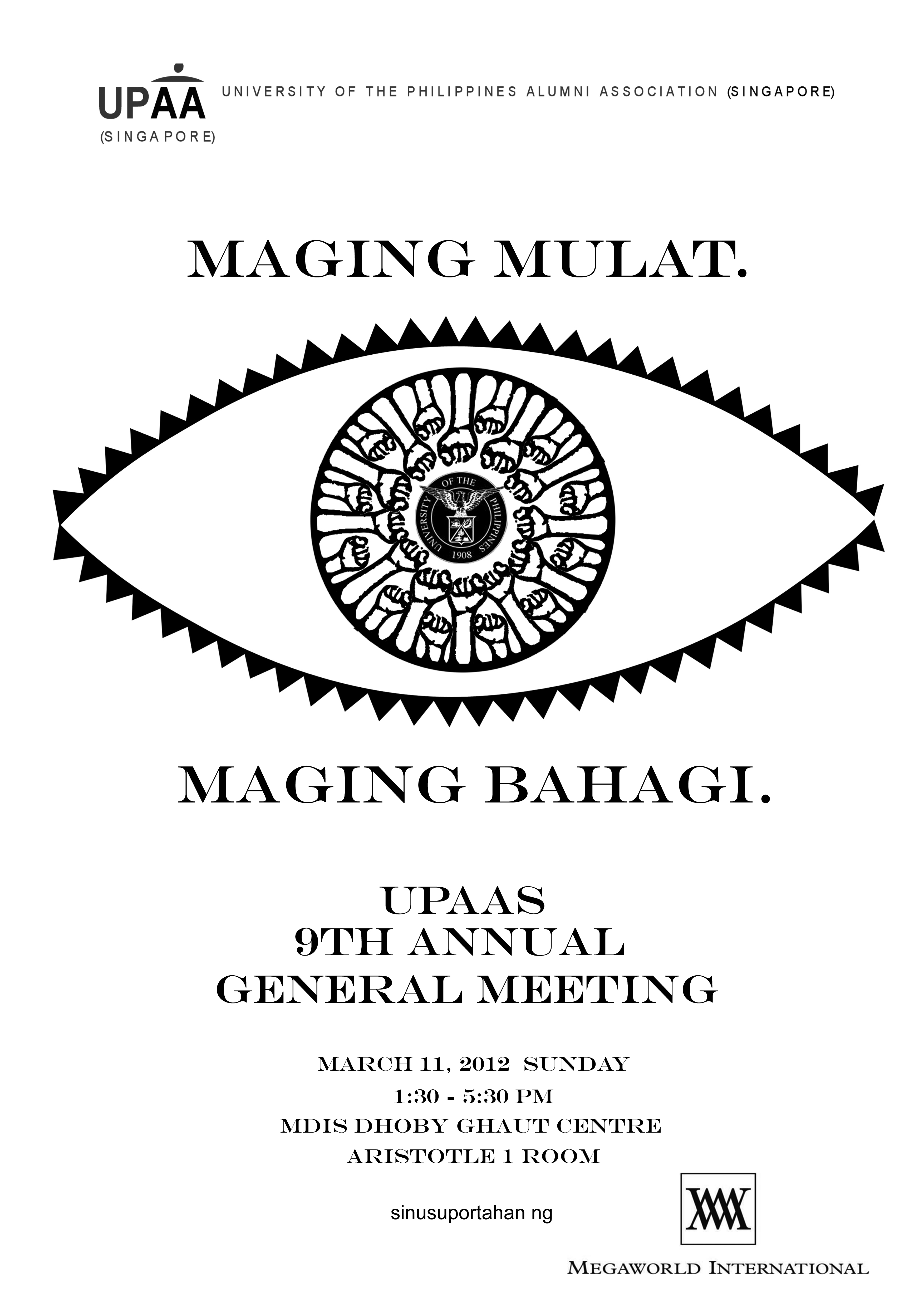 For new members, please click here
For member's paying the 2012 membership subscription fee:
Payment procedure :
· via any ManCom (Ed, Togie, Yoyong, Marc, Nannette, Loida) .
· via PNB, 3rd Floor of Lucky Plaza. Please look for Cristy Vicentina
· ATM / Internet Banking to
Account name: UPAAS
Bank: Standard Chartered Bank Tampines Branch
Account No. 4200007591
(For ibanking: Bank Code 7144 / Branch Code 042)
For cash payment, please ask for an official receipt or temporary receipt (if OR is not available).
For online payment, please notify our Treasurer (upaas@ymail.com and membership@upaas.org) as soon as payment has been made, with the following details:
a) Your full name and contact number
b) Date of deposit/transfer
c) Amount deposited / transferred
d) Transaction number / Reference number
The 9th AGM is sponsored by: