Summer Tambayan
Summer Tambayan
The heat is on at Costa Sands Resort!
Welcome to the eat-drink-play-swim-sing-dance-BBQ-chat-laugh-and be-merry-all-you-can tambayan of the summer. We've been working real hard and we all deserve a good break. Enjoy fun times in the company of UPAAS friends. See you there!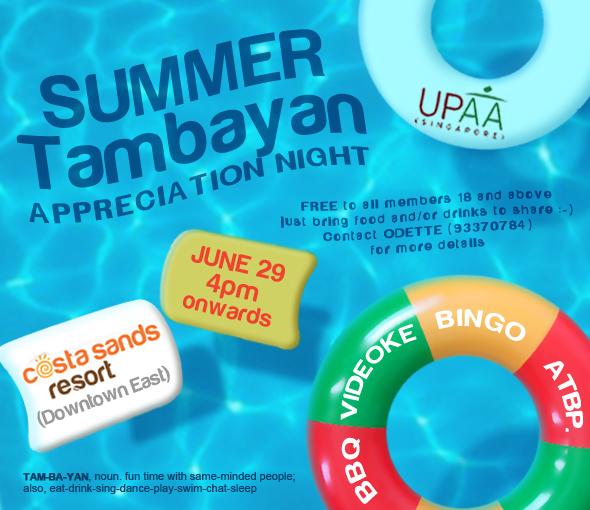 For more details, contact the Socials Committee.
Click here for the map and how to get there.