UPAAS Oblation Talks – 5 Keys To Balance Success, Wealth and Family for OFWs
UPAAS Oblation Talks – 5 Keys To Balance Success, Wealth and Family for OFWs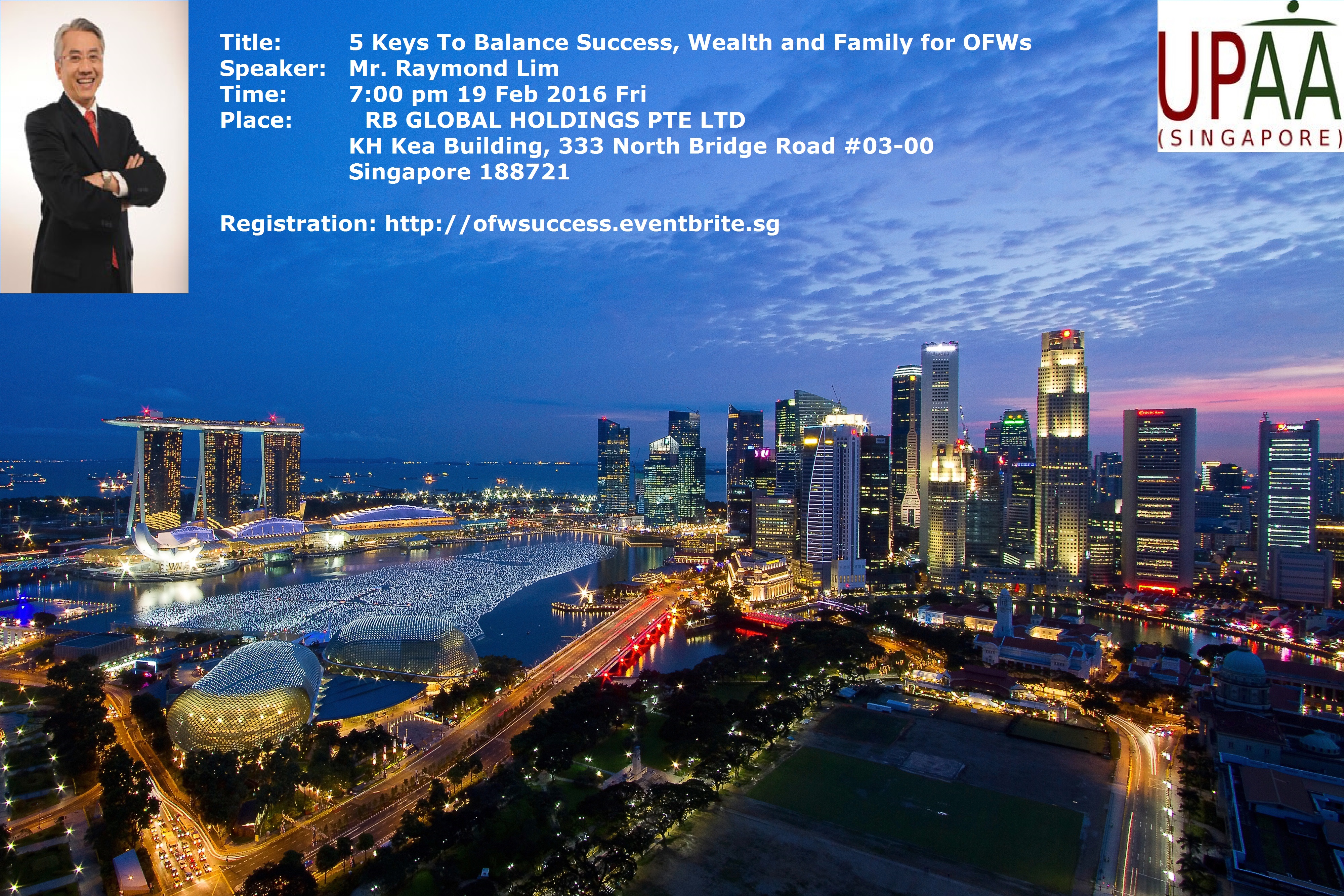 Please register at: http://ofwsuccess.eventbrite.sg
He started off by selling magazines and palm reading software. Combining hardwork & perseverance since young, he soon became a top sales person pursued by head-hunters for multi-national companies. Success came in easy so he decided to take the next step and put up multiple businesses.
When the Asian financial crisis came, like many other entrepreneurs, he became broke and had great difficulties in paying the daily household bill.
Raymond Lim is now the owner of RGB Global Holdings Pte Ltd, a property investment company making waves in Singapore and Philippines. He is also a founder and CEO of TLC Training and Consultancy. He is a high impact trainer and highly sought after by any property agencies. To date, he has trained over 5,000 people in Singapore, Malaysia, Taiwan, Indonesia, United States and the Philippines. He is also a business consultant and coach for Chein Chi Tow, Huttons, Great Eastern, Savills, Orange Tee and help made one of the biggest child care center, Carpe Diem what it is now.
By special invitation, Raymond Lim will share with you why success is a function of methodology.
If you are a person who wants to be inspired to become successful, this talk is for you.