UPAAS Oblation Talks: 5 Keys To Balance Success, Wealth and Family for OFWs
UPAAS Oblation Talks: 5 Keys To Balance Success, Wealth and Family for OFWs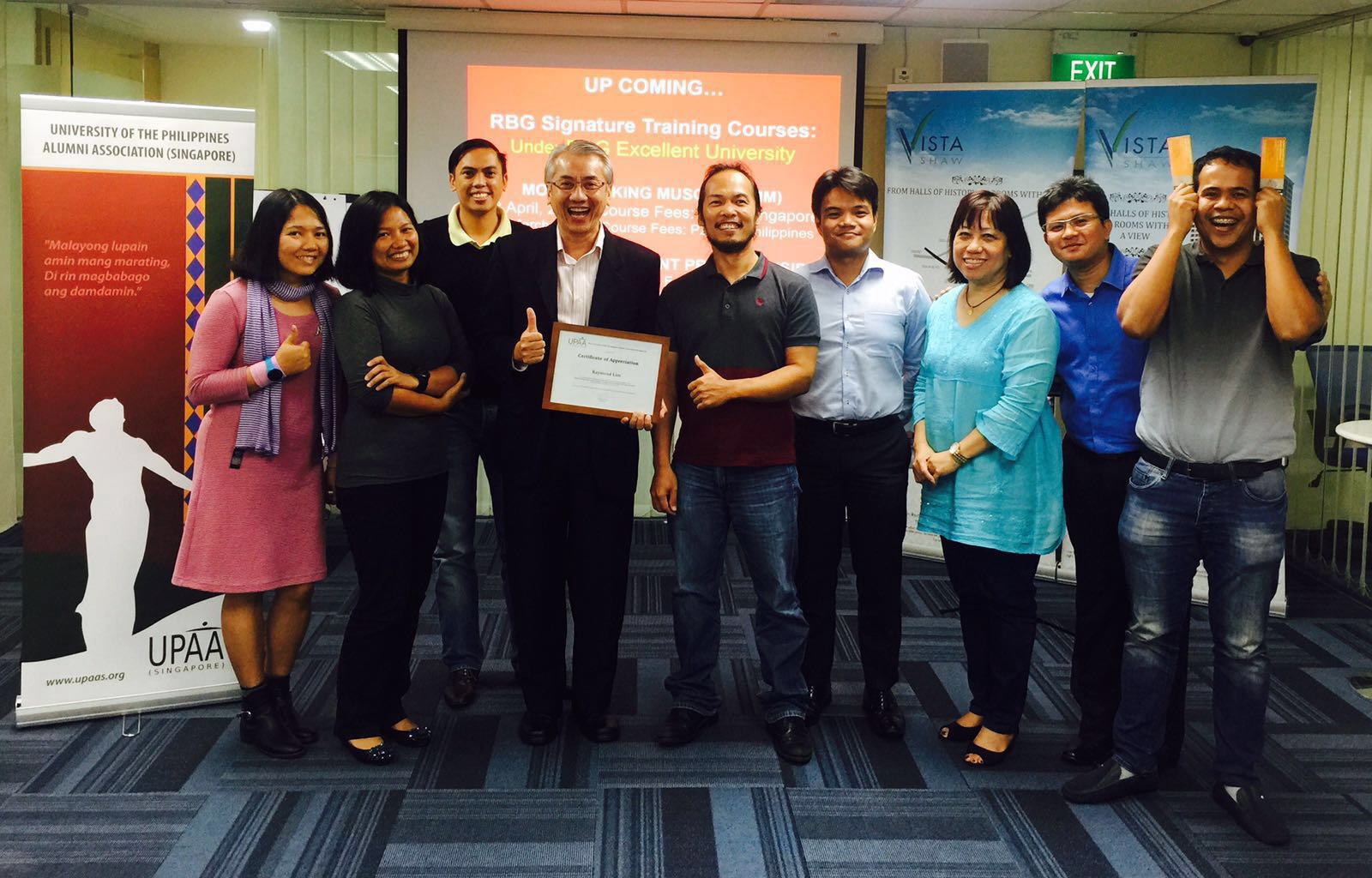 The UPAAS Professional Development talk, "5 Keys To Balance Success, Wealth and Family for OFWs", was held on 19 Feb 2016. The speaker was Mr. Raymond Lim. The event was sponsored by RLBC Capital. The event was attended by 7 UPAAS members.
Raymond Lim is the CEO of RLBC Capital Pte Ltd. He is also a high impact trainer and business consultant from Singapore specializing in sales and marketing and real estate investments. RLBC Capital is a property investment firm centred on helping investors penetrate overseas markets that exhibit great profit potential with a unique investment model called "Reverse Crowdfunding". Reverse crowdfunding is a unique investment model for investors to invest in a project where the profits of the project have already been secured as the sales of the property has been completed. RLBC Capital's key initiatives are reverse crowdfunding, refer-to-own program, and property & assets management.
Raymond discussed the 5 keys to success: be sensitive, be present, commit every day, leverage strategically, and acknowledge. Being sensitive is about awareness of your "inside world" (ex. emotions) and "outside world" (ex. business climate). Being present is about focusing on the now, instead of being distracted by the past or the future. Committing every day is about the path to success via consistent daily effort rather than a big one-time gamble or miracle. Leveraging successfully is about multiplying the effect of your efforts. Acknowledgement is about the importance of building lasting relationships. A good summary of the talk is the quote by Confucius: "To know and not to do is not yet to know".
The program officially ended after the awarding of the certificate of appreciation to the speaker. A short networking session over some refreshments followed thereafter.