UPAAS Joins Bayanihan Walk 2019
UPAAS Joins Bayanihan Walk 2019
The 5th Bayanihan Walk was held on Sunday, June 9 2019 where a number of UPAAS members participated. This year's walk was also part of the celebrations marking the 50th anniversary of the diplomatic relations between the Philippines and Singapore. Ms Low Yen Ling, Senior Parliamentary Secretary of the Ministry of Education and Manpower was the guest of honour in the celebration. Philippine Ambassador to Singapore Mr. Joseph Del Mar Yap led the Philippine Embassy delegation.
Since it's debut in 2015, UPAAS volunteers sits in both steering committee and the organizing committee of the Bayanihan Walk, an annual signature event of Philippine Bayanihan Society Singapore (PBSS). It's a walkathon drawing people from across all sectors of Singapore, which promotes integration of Filipinos with the Singaporean community. The walk has been attracting an increasing number of participants and sponsors each year.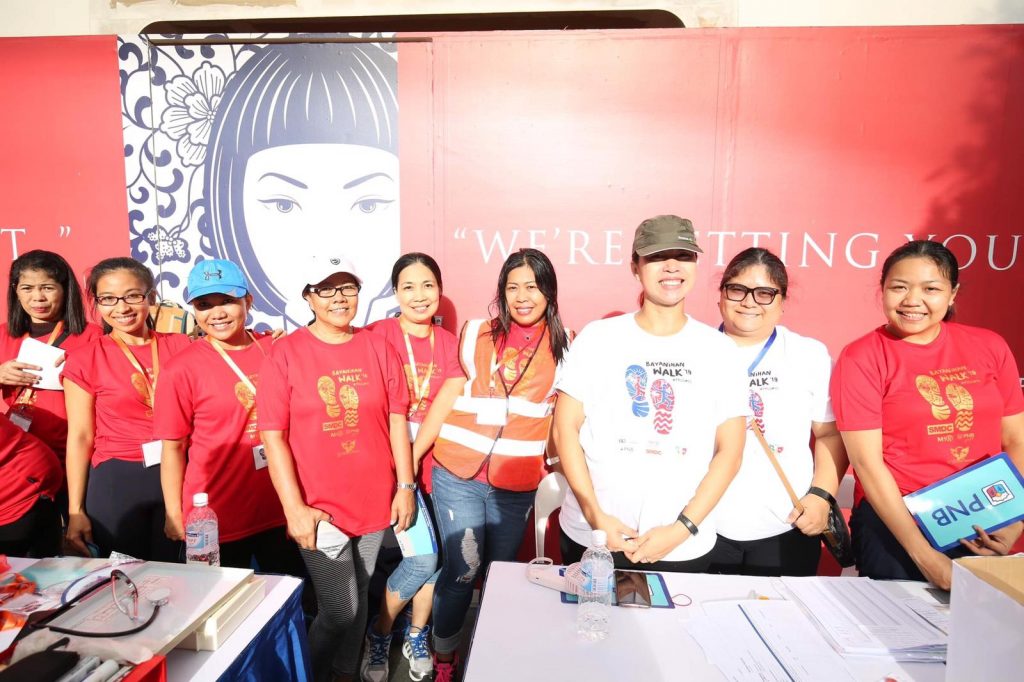 The start and end point of the walk was Clarke Quay Fountain Square (CQFS) and the route was along the scenic Singapore River. The highlight of the route was the Alkaff Bridge. Its colourful patterns were fully visible after weeks of repainting works that were covered under tarpaulin sheets. The original work was painted by the late Pacita Abad, a "Pamana Ng Pilipino Award" for outstanding achievement in the arts, given by the President of the Philippines in 2000. Pacita Abad is a honorary member of UPAAS. The bridge symbolise the friendship between the two countries. With a bright sunny weather that day, the vibrant colours of the repainted bridge were in full display, much to the delight of all the walkers.